The rainy season, albeit short in Southern California, brings with it many challenges for our industry. Construction schedules are impacted, similar to landscape maintenance service, but on the flipside, erosion control hits its peak season. Planning for these challenges in advance will influence the outcome you desire. Here are some things to look out for: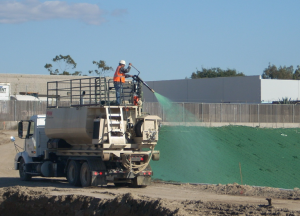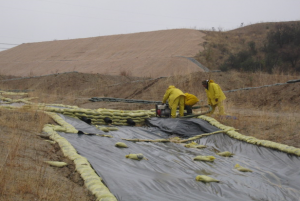 Landscape Maintenance:
Prepare for stormwater runoff by getting V-ditches cleaned out in advance of storm
Turn off irrigation and allow mother nature to do the watering – be a water steward
Address fallen trees quickly in a storm to mitigate hazardous conditions
Landscape Construction:
Ensure that your onsite crew is prepared to mitigate any runoff where they are working
Review how the weather delays may impact the completion dates
Erosion Control:
Ensure your BMPs are in place especially in the wake of a coming storm
Develop a storm-event plan before the rain to lock-in the needed resources
Stormwater runoff brings out the inspector – be ready for their visit
Here at Oakridge Landscape, we utilize our resources during these storm events to respond to the needs of our customers. Our landscape construction crews, whose jobs are suspended during these weather events, are deployed with our erosion control specialists and focus in on SWPPPs activity. Recent enforcement actions in San Diego have cost contractors upwards of $200,000 in fines and penalties for various violations. Adding a budget for storm water events can seem daunting, especially with budget constraints, but it will prove far less expensive than paying excessive fines.
Talk to an Oakridge Landscape erosion control specialist to discuss your SWPPPs needs now.